About Marina Central Business Improvement District
Vision of Marina Central
A vibrant district at the heart of Marina, where business meets leisure.
.
About Marina Central Business Improvement District
Marina Central Business Improvement District (BID) was formed in November 2019 as a non-profit organisation that is committed to support businesses in the district to thrive, enliven common spaces through public events and build a community for common good.
Led by a Board of Directors, Marina Central BID is a collaboration between four commercial stakeholders – Marina Square, Millenia Singapore, South Beach and Suntec City; with Esplanade – Theatres on the Bay as a community partner.
The BID initiative is part of Urban Redevelopment Authority's pilot Business Improvement District programme to enliven public spaces and improve visitor experiences to different districts of Singapore. The intentional place management approach between the private and public sectors seek to enhance the attractiveness and distinctiveness of the city.
Key Priorities of Marina Central Business Improvement District
Develop and promote the district brand, Marina Central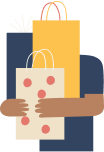 Support the businesses in Marina Central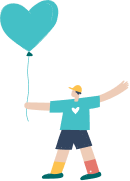 Support social and sustainability causes for common good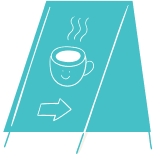 Enhance wayfinding experience within the district
Present placemaking experiences at common spaces
Curate district programmes for everyone to enjoy
Distinctively Marina Central
Centrally Located in the Heart of Marina
Situated by the waterfront of Marina Bay, Marina Central is located within Singapore's downtown core, neighbouring the Central Business District and the Civic District of arts and culture.
Business Meets Leisure
With commercial offices, hospitality, retail, residential and one of Singapore's largest purpose-built convention and exhibition centre, Marina Central district presents a convergence of diverse district attractions and experiences to appeal to locals, business travellers and tourists.
Seamless Connectivity and Accessibility in the District
The venues within the district are served by a network of underpasses and link bridges for easy access to five retail and dining malls, six luxury hotels, eight Grade A office towers and a variety of world-class arts and entertainment experiences.
Stakeholders of Marina Central