Date:
5 August 2023
Time:
5.30pm – 6pm
Venue:
Suntec Plaza (Outdoor area, between Suntec Office Tower 1 & 5)
Admission:
Free for all to enjoy!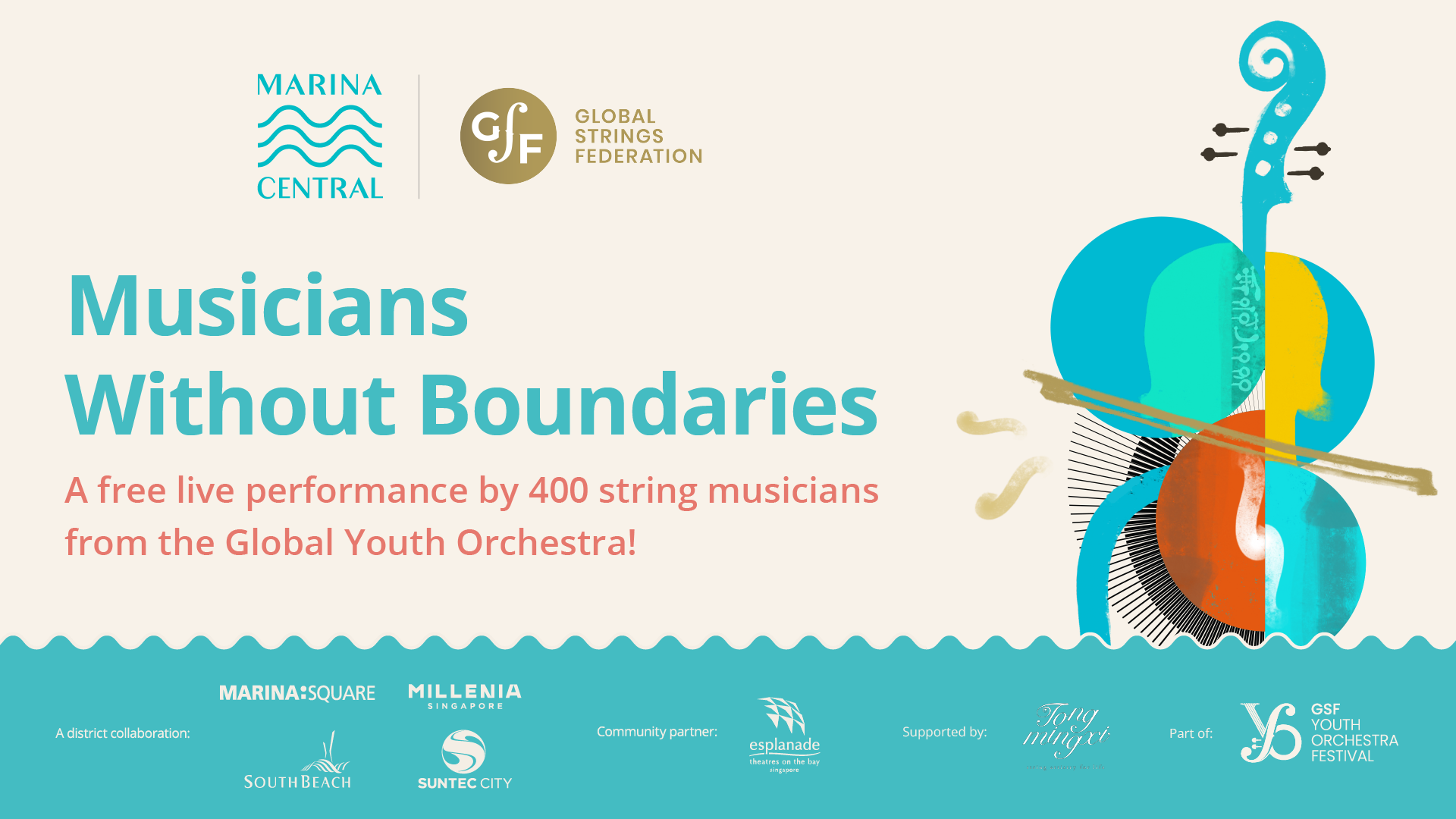 Musicians Without Boundaries
The public was captivated by the talent and versatility of 400 string musicians from around Asia as part of the Global Youth Orchestra. Familiar tunes like 'Mr. Blue Sky' and 'Home' coupled with the timeless elegance of 'Mozart Divertimento in F,' the programme offered a diverse repertoire that enchanted and delighted.
Held at the iconic Fountain of Wealth at Suntec City, this event celebrated unity, diversity and the universal language of music, while inspiring collaboration and growth within the music community. 900 members of public joined us for an unforgettable experience that left them with a renewed appreciation for the unifying power of music!