Topic:
Workout Class for All
Incentives:
Gift Bags
Location(s):
Marina Square
Entry fee (if any):
Free
Date:
15th October 2023
Duration:
2pm – 3.30pm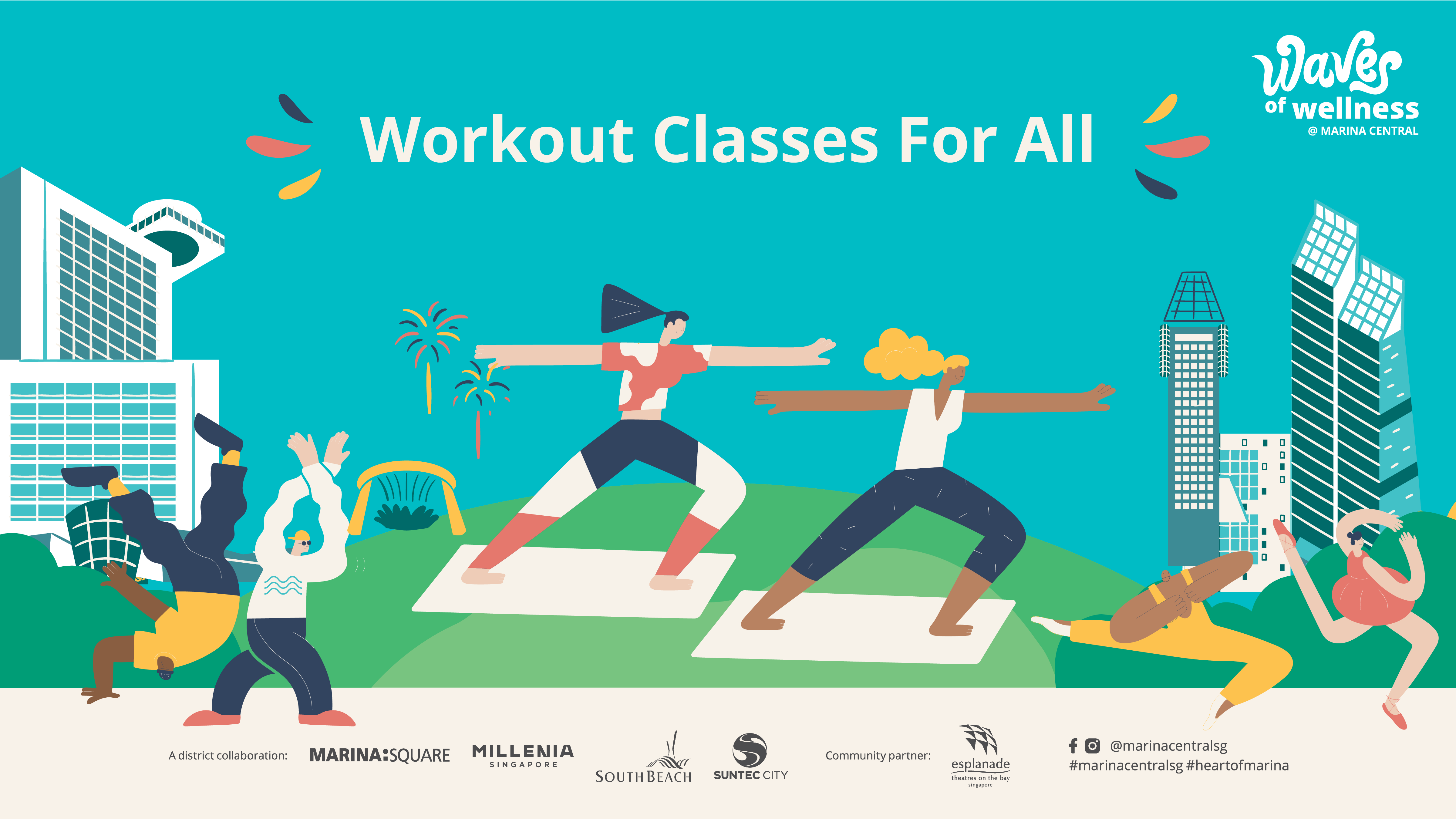 Weekly Workout Classes
Make Marina Central your one-stop for all things related to wellness! Take part in Marina Central's Waves of Wellness by signing up and win attractive wellness-related goodies.
The Wellness Festival is held in conjunction with the Singapore Tourism Board this year! Taking place between 23 to 25 June this year in Marina Central, expect to be nourished both physically and mentally! Take part in workshops and fitness classes such as soap making and trampolining.
The event will be split into 2 zones, each encompassing a component of wellbeing.
The Fitness Zone will be located near the fountain area in South Beach. The Wellness Zone will be held on the Link Bridge, located between Marina Square and Millenia Walk.
Click here to view class schedule