Date & Time:
30 June | 3pm – 7pm
1 – 2 July | 12pm – 4pm
Venue:
South Beach Avenue, 26 Beach Road, Singapore 189768
Admission:
Free for all to enjoy!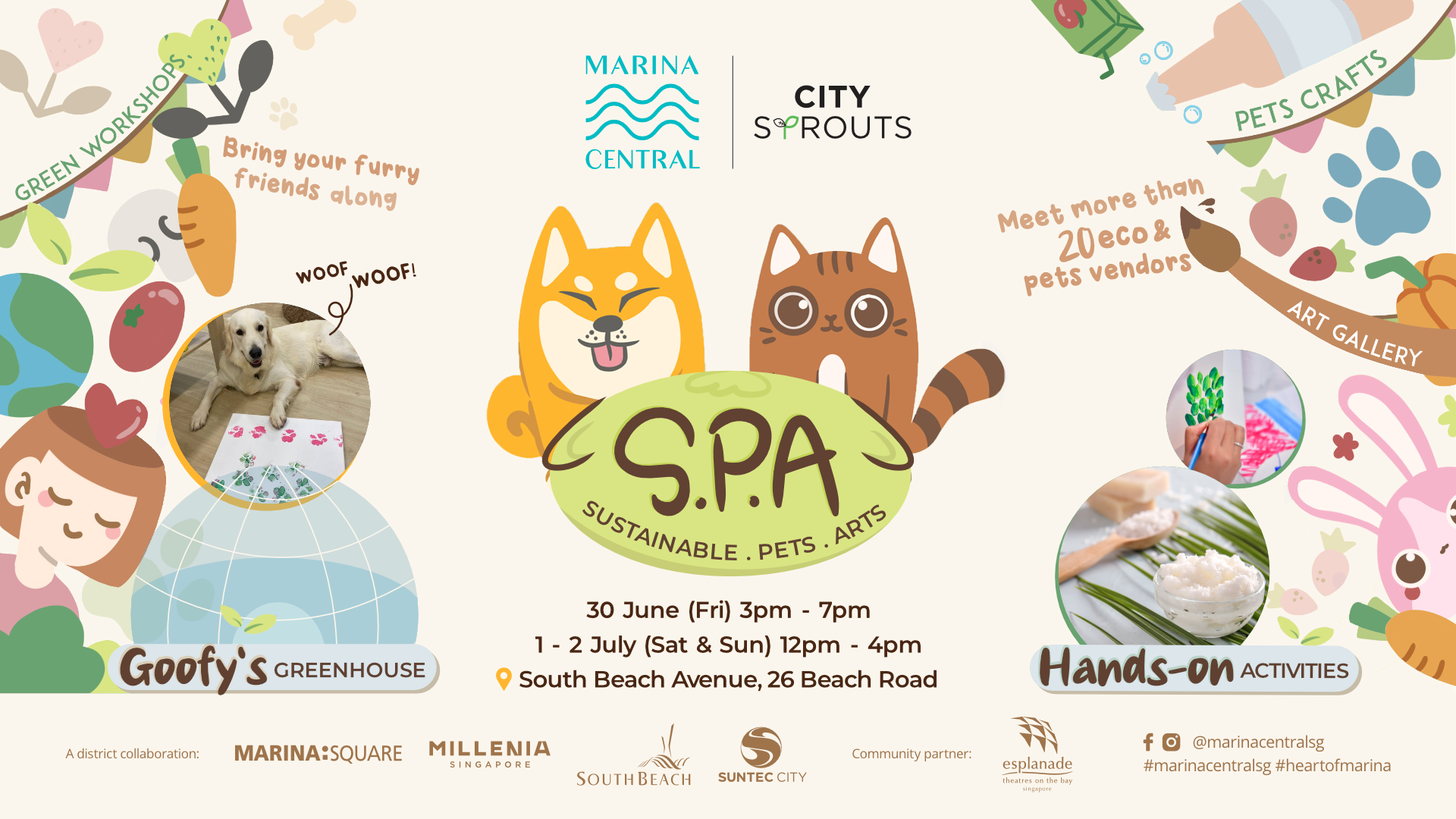 Sustainable · Pets · Arts (S.P.A.)
On 30 June to 2 July, South Beach Avenue hosted for our first-of-its-kind, eco and pet-friendly arts extravaganza, S.P.A.! Poeple came with their pets, friends and family for a fun and mindful weekend of sustainability, pets and arts!
The public enjoyed the company of beloved pets at our vibrant marketplace! With over 20 vendors showcasing a wide range of sustainable products, there was definitely something to take home for you and your pets. That's not all! We had an exciting line-up of green activities and hands-on workshops that kept keep people and their pets engaged in eco-crafts!
Click here to find out more